Grow Your Retail Business
Our cookie mixes are available in three varieties - with each mix containing high-quality ingredients and no preservatives. What is really great is that each package comes in a food safe resealable 9 x 12 inch stand-up pouch and makes enough cookies for a big event or to freeze and store away. So don't miss out. Get your hands on some of Lura's Kitchen's delicious and easy-to-bake Dry Cookie Mixes.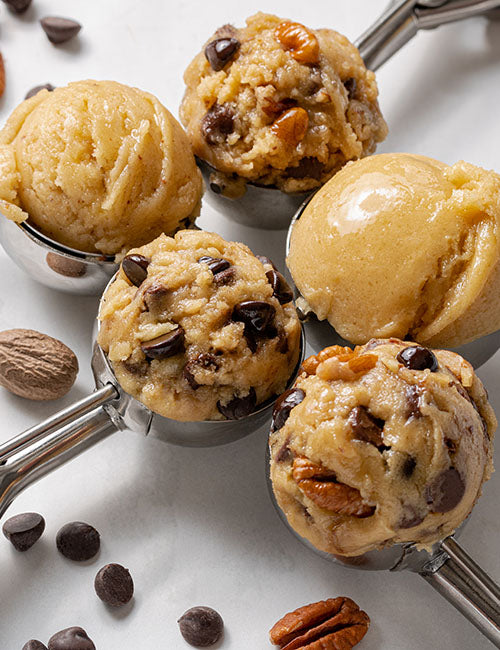 Commitment
Lura's Kitchen is committed to building lasting partnerships with companies that share our values genuinely understand what you are working so diligently to accomplish with your product line. When possible, we include methods to decrease our carbon footprint by reducing our use of plastics and compostable packaging whenever possible.
At Lura's Kitchen, caring for others is fundamental to our business model and strategy.  Diversity and inclusion practices are implemented within our company and encouraged throughout our vendor network. We're committed to supporting and growing with our community in honor of our legacy and family values and as an investment in future generations.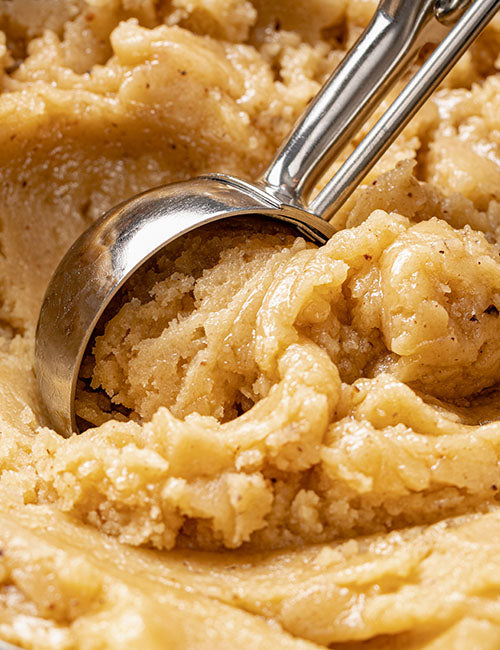 Quality
Our safety and quality standards are a high priority. Lura's Kitchen has teamed with co-packer Heartland Gourmet, LLC to assure quality control and continuity in our products. Heartland's recipe development specialists have taken Lura's recipes and converted them for commercial size production while maintaining small-batch integrity over the past year. 
Heartland Gourmet is a perfect partner with a proven track record of Private Label/Co-Packing for a diversified list of clients and products for over 15 years. They focus on making the product to the customer's specifications.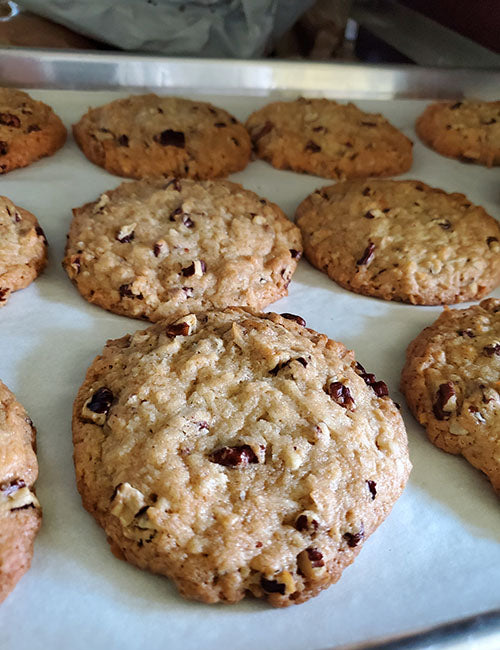 Service
Lura's Kitchen is a woman-owned, multi-generational family-run business whose caring and giving are in our DNA. In addition, our family hails from a long line of civic-minded and community-oriented people.    From as far back as the mid-1800's Lura can trace her family's impact on social, civil, and ecumenical leadership in Texas, California, North Carolina, and other states as the family joined the great migration in the mid-1900s.  Today, Lura's Kitchen continues the tradition of animating and bringing to life the mantra of "Doing Good While Doing Business."  It is our earnest desire to share that legacy of service to all we serve.
Innovation
Have fun with our mixes! We encourage our customers to innovate with us. Find new ways to create decadent desserts from our mixes. How and when you will use them. Explore new possibilities for baking, pair with other products and flavors, and get creative with our mixes. We invite you to imagine the possibilities!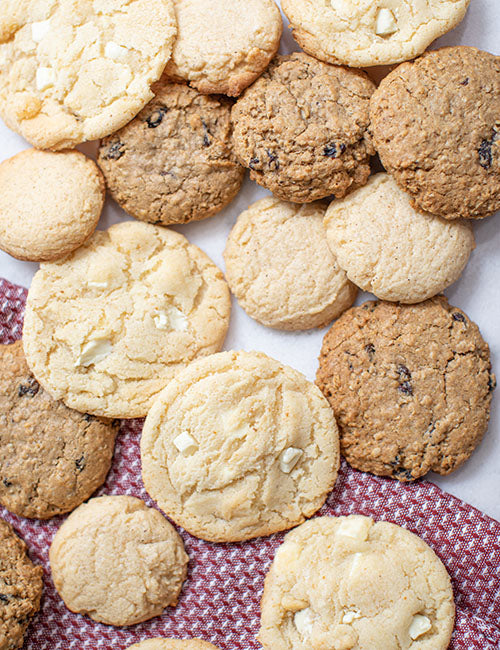 Philanthropy
We believe in the "Sweetness of Doing Good." Therefore, 2% of our net proceeds will be used to support education, social justice and promote individual philanthropy. We believe that everyone can make a difference, no matter how small.
In recent years, Lura's Kitchen has provided film scholarships, food gift cards, and books grants to students in Oakland, CA, Detroit, MI, New Orleans, LA, and Los Angeles, CA. We are as serious about education as we are our nuts!  We encourage everyone to find ways to "do something sweet" no matter how small in the neighborhoods where they live.